Schools & Colleges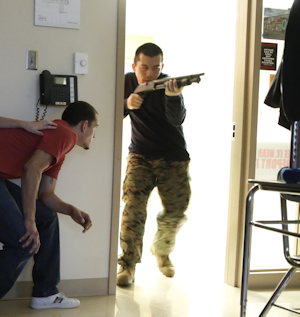 Solutions To School & College Shootings
If you are a school or college looking to implement effective policies and procedures to deal with active shooters & killers on your campus/educational facilities, we can help train your staff (and your students), on how to respond to a rampage/spree killing incident.
Workplace Violence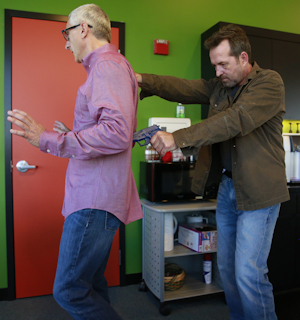 Dealing With Workplace Violence
Keeping employees safe from violence in the workplace (including active shooter incidents) is the responsibility of every business and enterprise. We can provide both training and consultancy services to help you fulfill this obligation to the members of your organization.
Organizations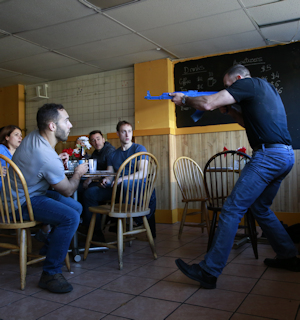 Active Shooter Boston
About Us
Statistics
Services/Training
Welcome to Active Shooter Boston, Providing Training & Solutions To Rampage & Spree Killing Incidents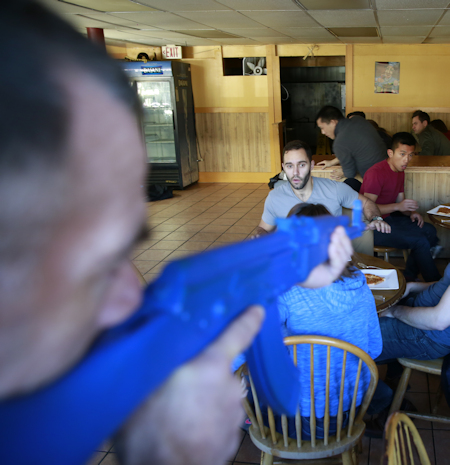 Most rampage and spree killing incidents whether at educational institutions, work or public places usually end within 5 minutes – several minutes before law enforcement or security arrive on the scene. This means that those caught up in the incident must act as first responders to ensure their own (and everyone else's) survival. Knowing what to do and how to respond decisively to such incidents is essential; whether that involves evacuating the environment, barricading it to prevent access, or tackling and countering the assailant etc. Our training provides both the knowledge and the skills to implement effective tactics and strategies to help unarmed individuals improve their survival chances should they find themselves having to deal with an active killer – whether armed with a knife and/or a long/short barreled weapon.
Rampage and spree killings can happen anywhere from churches/religious institutions, schools and colleges, to workplaces and public spaces, such as restaurants and shopping malls. Such incidents that target groups, rather than individuals, are hard to predict and prevent, and so having plans, procedures and strategies in place to deal with such situations are essential – the faster you can "catch up" to what is happening the greater your chances of survival.
Our training comes from Israel and the US, and combines the most effective and proven strategies for dealing with active killers. Rather than just inform you of a strategy, such as evacuating a building an active shooter is in, we train you how to do this effectively e.g. the differences between primary and secondary exits, how to safely check your environment etc. We teach you how to make effective decisions when under stress and duress, along with how to manage fear and adrenaline. After taking one of our seminars, training programs or courses you will be better equipped to deal with such incidents and have clear plans and strategies that you will be able to enact both for yourself and on behalf of others.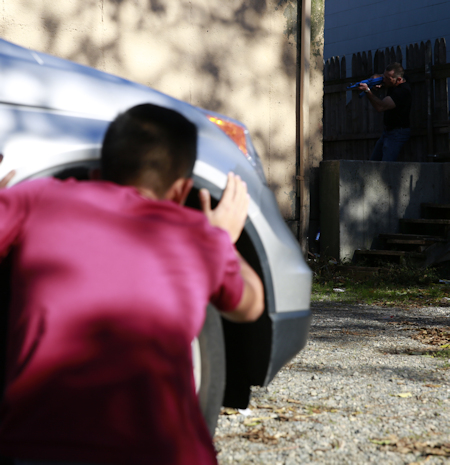 We offer both physical and non-physical training options, along with role play and scenario based training. Whether you are a school/college, a business or enterprise, a religious organization or simply a concerned citizen we have training options that can meet your needs. Our training is research based, and non-sensational in its presentation. If you are looking not just to know what to do, but how to do it, when confronted with a rampage or spree killer, we are uniquely placed to fulfill your requirements.
Our program is designed and run by Gershon Ben Keren, a 5th Degree Black Belt in Krav Maga (the Israeli Military's system of hand-to-hand combat) and security professional – to read more about him, please click here. We are based in Boston, Massachusetts, where we have a 16 000 sq ft training facility dedicated to training people in tactical survival, to learn more of what we do, and other training options and services please click here. If you would like to contact us with any questions or requirements you may have please click here.
Statistics & Analysis Around Active Shooter Incidents
It is easy to get caught up in the media reports of a particular active shooter incident and believe that it is representative of most rampage/spree killings. Therefore, it is worth looking at some of the statistics around active shooter and rampage killings to get a better appreciation of the phenomena and what a typical incident looks like e.g. the types of places and locations that get chosen, the duration of most incidents, the numbers wounded and killed etc.
Active shooters represent a sub-type of rampage killers i.e. those that choose to use firearms against their victims/targets. A rampage killer, may choose to use a knife rather than a gun to accomplish their goals; indiscriminately killing as many people as they can without any cooling off period (a serial killer for example has periods of time between killing each victim). A spree killing, is a rampage killing that occurs over several different locations.


Active Shooter Incidents Are Becoming More Common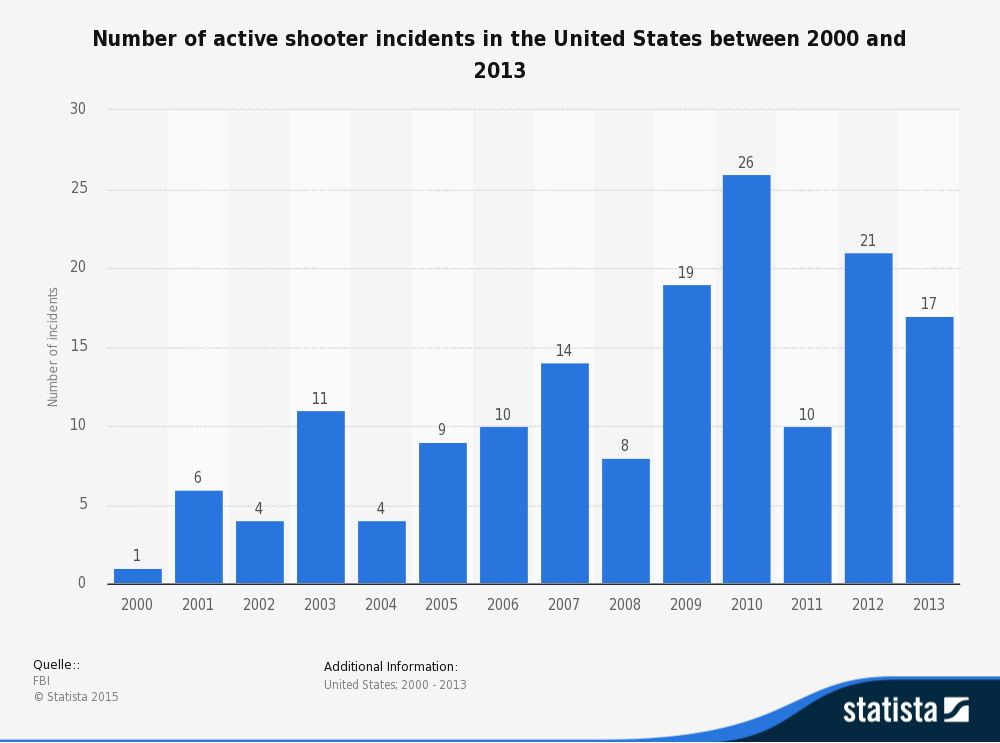 Although there have been some anomalies, active shooter incidents, seem to be coming a more common affair, with an increase year on year since 2000. If you look at the data prior to 2000, such events were much more sporadic and less common. There are many speculations as to why this is the case (public opinions vary, and are shown in the graph below), ranging from video games to an increase in the number of firearms in society etc. One thing that we are aware of, is that many active shootings and rampage killings, are copycat crimes, that aim to replicate a specific incident, which made the news; one of the things which many killers crave is notoriety, and when they see the media pay attention to a rampage killing they become motivated to kill more victims and become more notorious than the original killer.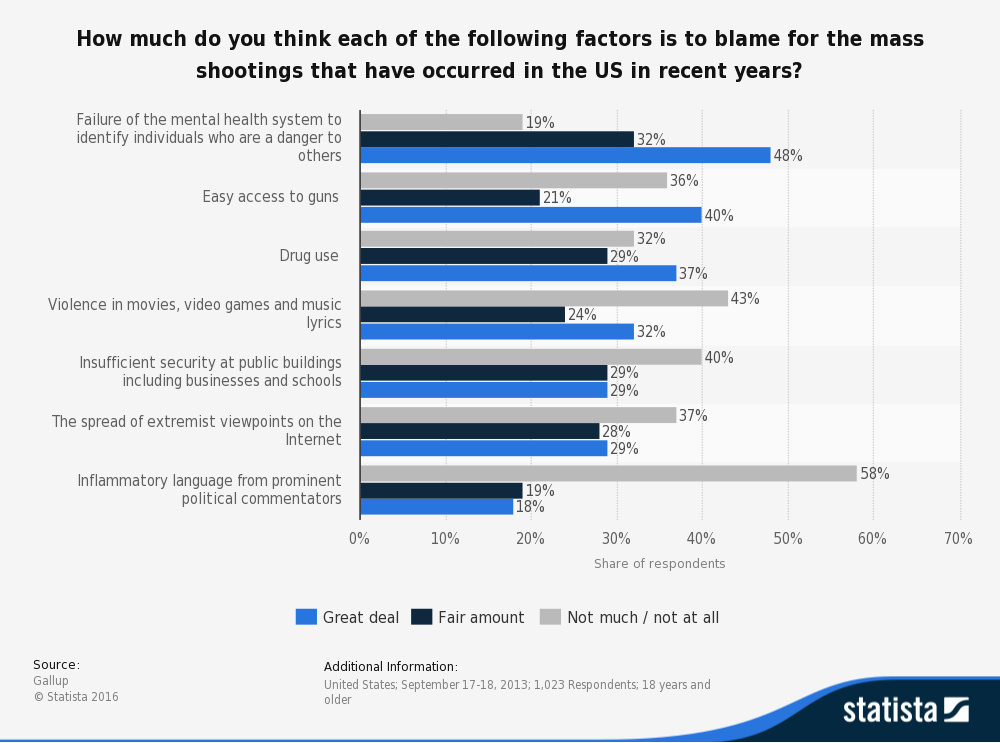 Active Shooter Incidents Happen Everywhere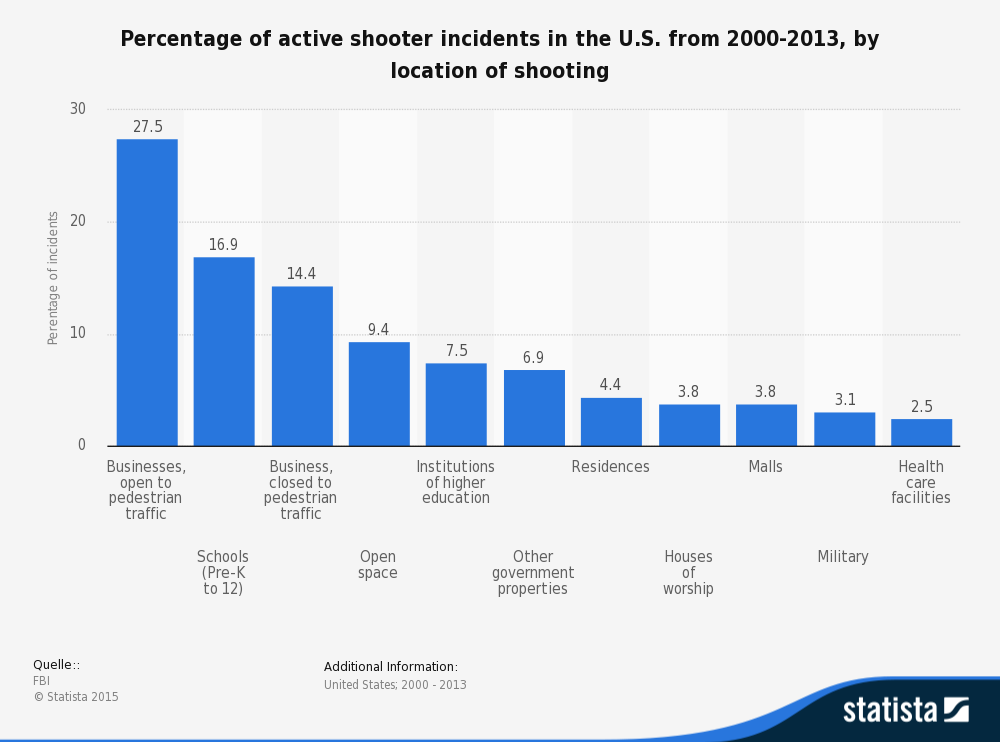 We may believe that active shooter incidents are restricted to, or are most likely to, occur in educational institutions however the statistics regarding the locations where active shooter incidents occur tells a very different story. Although educational facilities (schools and colleges) are not the most common locations for such incidents, due to the density of people in them, the number of wounded and fatalities is higher than in workplaces, residences and health care facilities etc. In truth, active shooter incidents can occur anywhere, and although you are more likely to be the victim of a mugging (a relatively low consequence rime), the consequences of a being involved in a rampage killing spree, are much, much higher.
Perpetrators Are White Men With Legal Firearms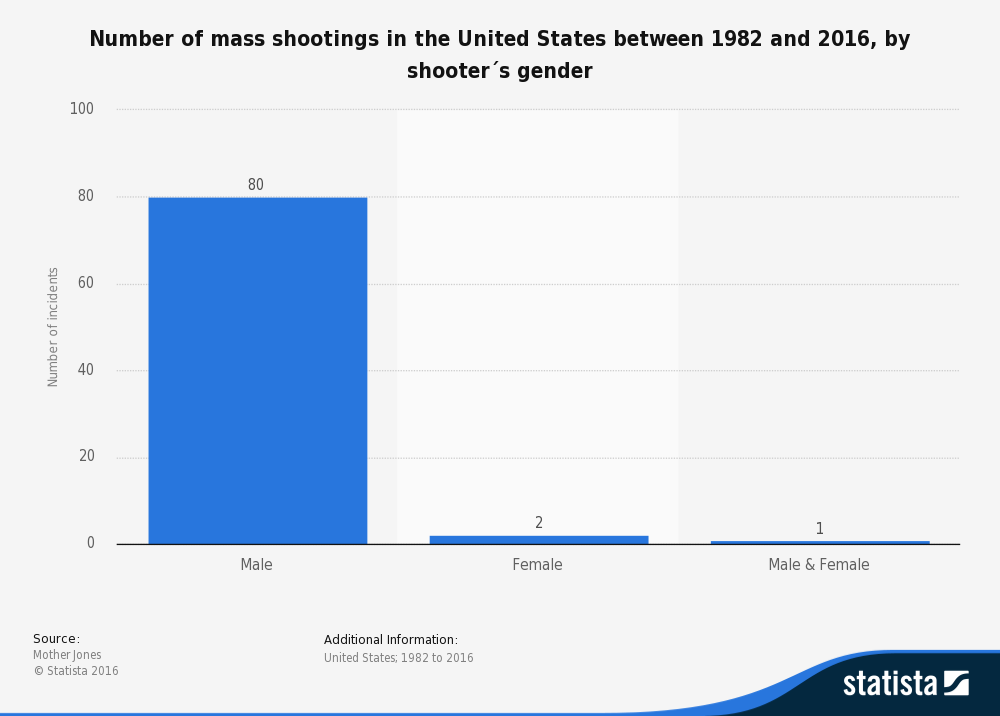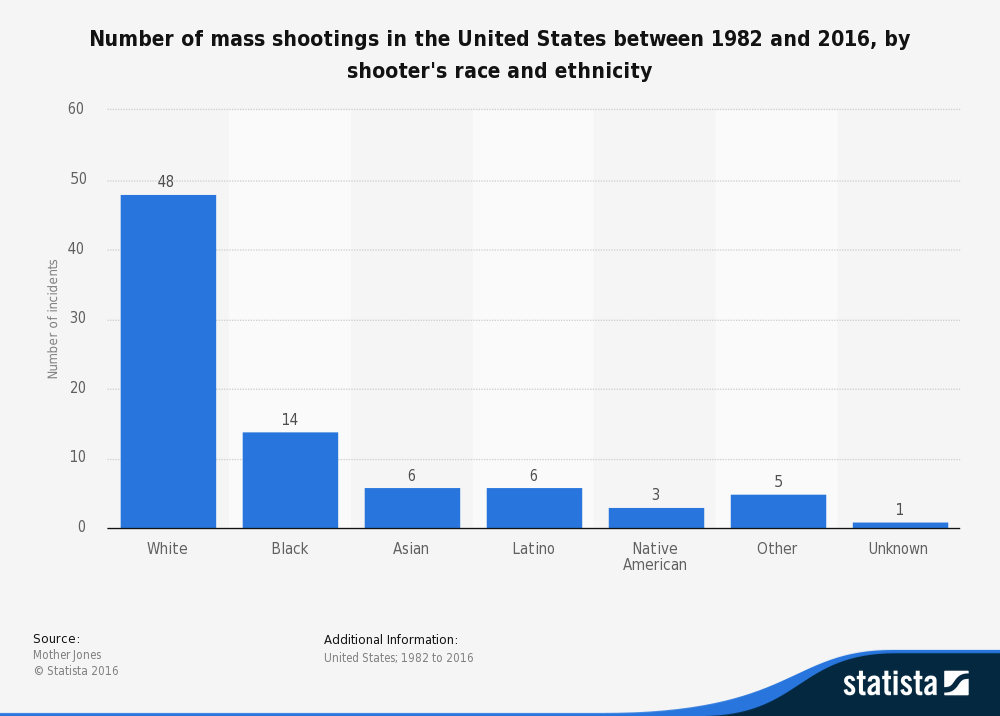 Despite some of the media's attempts to paint active shooter incidents, as being committed by overseas terrorists (in 2013 a Gallup poll showed that 56% of people interviewed believed that extremist viewpoints on the internet were responsible for recent mass shootings), most incidents are committed by white males, with legally purchased and owned firearms (85% of active shooter incidents involved legally owned weapons). These tend to be younger males – under 25 – where shootings/killings took place in educational facilities, whereas workplace incidents typically involved males in their late 30's and above.
Short Barrel Weapons Vs Long Barrel Weapons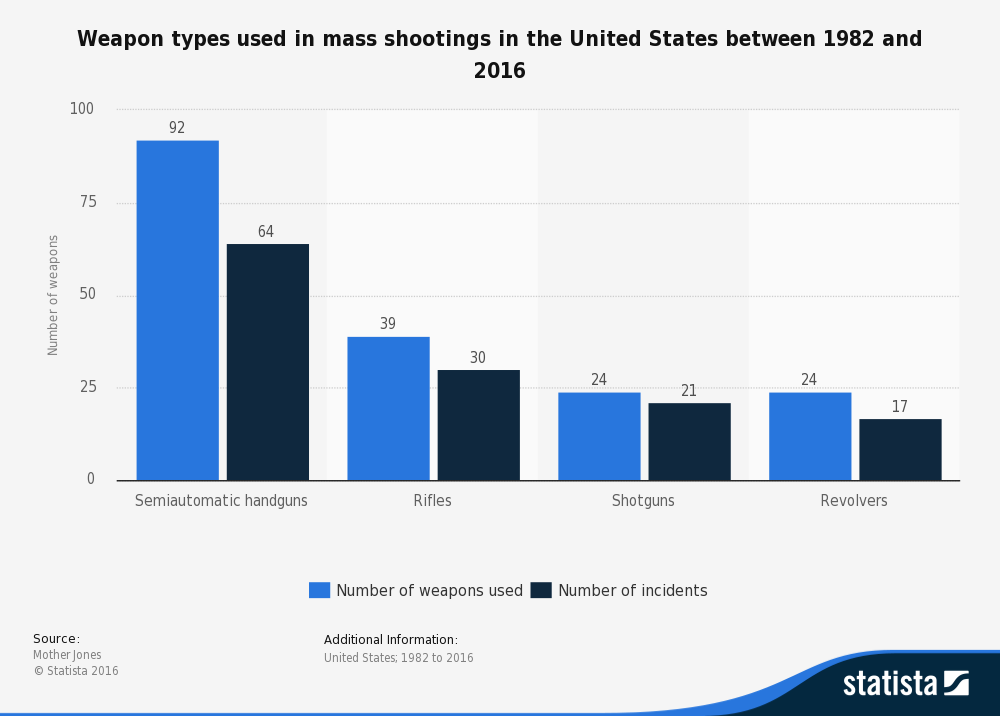 When we think about active shooter incidents are thoughts tend to be drawn to the most emotional and frightening ones; those where the assailants are equipped with rifles and assault weapons. Whilst long barrel weapons are used handguns, such as semi-automatic pistols and revolvers are much more common. This is down to both accessibility and concealability; it is much easier to smuggle a handgun into a workplace or college/school cafeteria, than a rifle or shotgun. Where long barrel weapons have been used most shooters have carried a pistol or revolver with them as well. Having an accurate picture of what an active shooter incident looks like, can help us prepare and respond to the threat in a more reasoned fashion rather than simply having an emotional reaction to such dangers.
Services & Training Around Active Shooters & Active Killers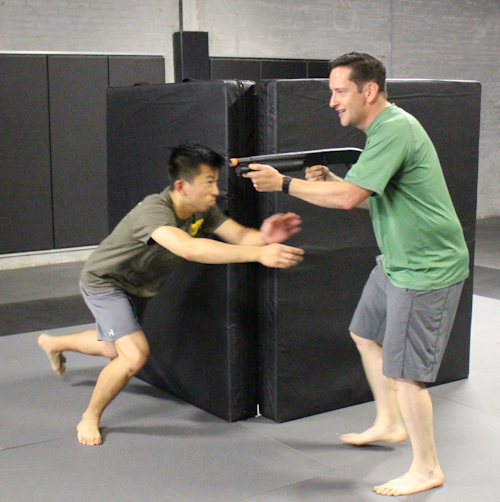 Our active shooter training programs, include lectures and presentations, as well as scenario-based training, involving both trained (those who have completed one of our short and long barrel control and disarming courses, or have prior experience in this area) and untrained individuals.
Many active shooter programs and courses will tell you what to do in the event of such an incident, however we are uniquely placed to teach you how to do these things e.g. there are ways to run, and not run, ways to hide and barricade, along with effective and ineffective ways to physically engage with a shooter etc. Strategies, need tactics, and we have the experience in teaching proven methods for tactical survival in such situations.
If you are interested in putting on a seminar, course or presentation for your group, school/college, organization or institution please fill out the form below with your requirements, and a representative will get back to you detailing the best and most effective way that we can meet your needs.
If you are an individual, looking for information on private training, or public seminars and classes, please use our contact form, which can be accessed by clicking here