Instructor Team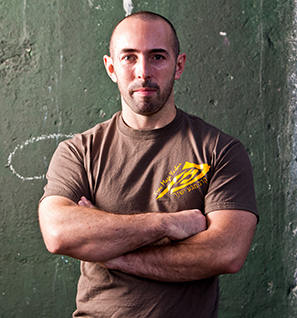 Active Shooter Boston courses and programs are designed and run by Gershon Ben Keren, a 5th Degree Black Belt in Krav Maga (the Hand-to-Hand fighting system of the IDF), who was trained and certified in Israel – in 2010 he was inducted into the Museum of Israeli Martial Arts, by Dr Dennis Hanover, in Herzliya, Israel.
He is the author of the Amazon Best Sellers, "Krav Maga – Real World Solutions To Real World Violence" and "Krav Maga – Tactical Survival", and manages/writes the weekly "Krav Maga Blog" at www.kravmagablog.com. He has over 20-years experience working in the Security Industry as both a trainer and operative, and has taught civilians, law-enforcement, military (including elite and special forces), and private security contractors/organizations self-defense, close combat and self-protection/personal safety in the US, Europe, Africa and the Middle East. He is often sought out by news agencies and media to provide analysis and opinion on news stories and subjects around violence and personal protection.
He is currently the Head Instructor at Krav Maga Yashir Boston, and runs a dedicated 16 000 sq ft tactical survival training facility, teaching Krav Maga, Close Combat and Defensive Tactics. He also is the owner/lead trainer at SEPS (Situation Effective Protection System) Boston, running personal safety/self-protection programs and providing consultancy services for businesses and organizations.
He has taken part in a variety of Active Shooter training programs and courses, including ALICE certification, and combines this training, to provide wall-to-wall solutions, that include prediction and identification of events along with simple tactics for evading and evacuating environments where active killers are present, and where necessary how to tackle and physically counter a shooter when this is the only option left.
For more information about Gershon and Krav Maga Yashir Boston, please click here.